Preservation

Distribution

Education

Advisers,


Supports,


Staffs etc.

Archives

FAQ

Mailing List


Archives



Exhibition by REC.
Paul Chan exhibition


Nov.15th to 21st, 2006, ZAIM Annex 301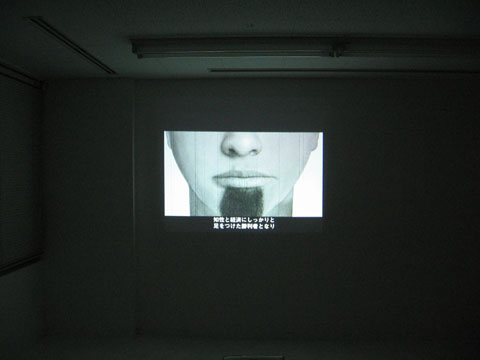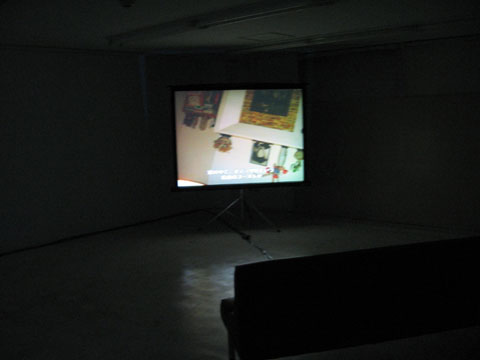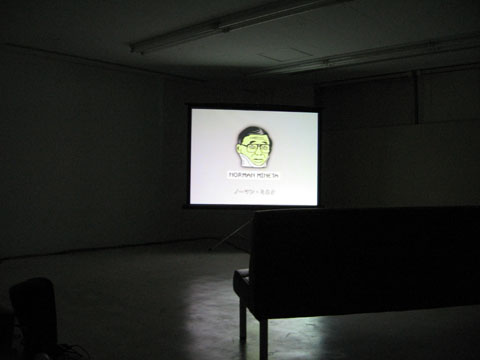 Recommended by Tetsuya Ozaki, we proudly showed Paul Chan RE:THE OPERATION and Now Let Us Praise American Leftists. We put Japanese subtitles, and Chan, can be seen everywhere in the world, was firstly shown in Japan at MIACA.



Flier (click for download) PDF (front : 122kb / back : 587kb)



The first is a solo exhibition of works by Paul Chan, recommended by Tetsuya Ozaki.

In Now Let Us Praise American Leftists, Chan has developed a visual index of social activism and represented American leftists as they were: men with mustaches. Over sixty leftist groups in the history of American leftist politics are represented with different types, created using FACES, a computer application used by North American law enforcement agencies to create composite pictures of criminals and suspects for wanted posters.

Paul Chan was born in 1973 in Hong Kong and lives and works in New York. He participated in Utopia Station at the Venice Biennale in 2003, and can be seen everywhere in the world currently. Paul Chan's digital animated floor projection, 1st Light, depicting two opposing tides of shadows moving in balletic slow motion, is being exhibited at the Whitney Biennial in New York this year and traveling exhibition Uncertain States of America.



Back