Preservation

Distribution

Education

Advisers,


Supports,


Staffs etc.

Archives

FAQ

Mailing List


Archives



SHOWCASE
Art Initiative City
YOUNG-HAE CHANG HEAVY INDUSTRIES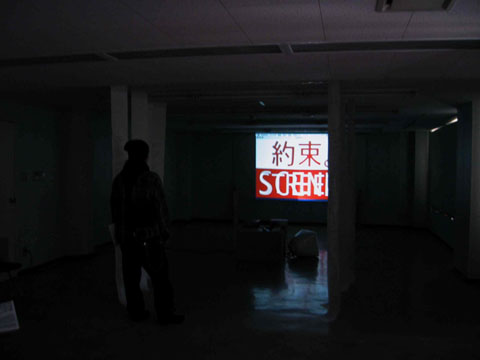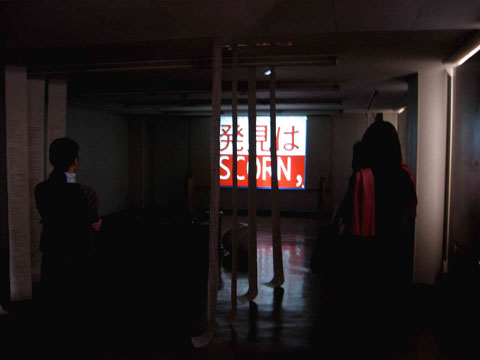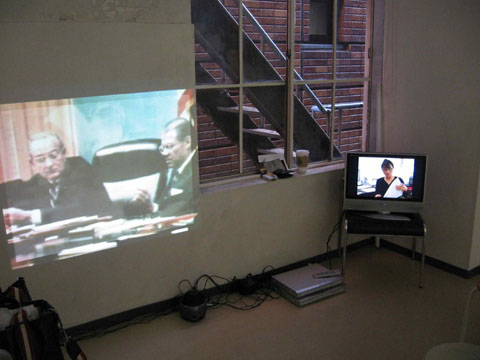 2nd Feb. 2007 - 4th Feb. 2007
12:00 - 19:00 (2nd, 3rd)
12:00 - 17:00 (4th)

ZAIM Annex 1F - 3F Map


We participated in the SHOWCASE alternative art collectives fair. 800 people visited MIACA's booth over the three days.
Also there were Performances, lives, exhibitions, screenings, and discussions...
Please check
http://www.a-a-n.org/AIC/index.htm


© YOUNG-HAE CHANG HEAVY INDUSTRIES


We presented YOUNG-HAE CHANG HEAVY INDUSTRIES on 4th February 12:00 - 17:00 at ZAIM Annex 311.

YOUNG-HAE CHANG HEAVY INDUSTRIES is an artist unit consisting of CEO ,YOUNG-HAE CHANG (Korea) and CIO, MARC VOGE (USA). They show their works usually on the world wide web.

Together with music, sometimes danceable, sometimes slow and mellow ballads the provocative texts of different languages rhythmically come and go. The pieces are simple and strong, as well as hypnotizing. YHCHI's works strangely fascinate us.

They participated in shows at the Venice Biennal and the Whitney Museum NY in 2003, the Sao Paulo Biennal in 2006. You can see their work at the Net Art Commision by the Tate Modern:


http://www.tate.org.uk/netart/artofsleep
On January 2007, YHCHI presented their piece at the Centre Pompidou, Paris and Moderna Museet Stockholm. They will have a solo exhibition at the New Museum, New York this fall.

At MIACA, YHCHI participated in O.V.L.by REC last November with the recommendation of Tetsuya Ozaki. We screened two pieces, NIPPON and ARTIST'S STATEMENT N0. 45,730,944: THE PERFECT ARTISTIC WEB SITE.

Support (Sound system): Taguchi Co., Ltd.



Back