Archives



Yasuto Masumoto "The World" exhibition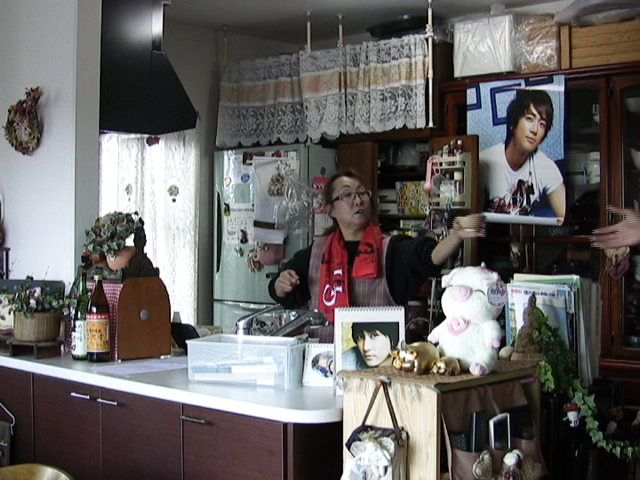 Still from 「The World」

Yasuto Masumoto solo exhibition 「The World」
ZAIM Gallery 34 Nihon Odori, Nakaku, Yokohama Kanagawa Japan
2nd Sep. 2009 Wed. - 13th Sep. 2009 Sun 10:00-18:00
Opening reception: 2nd Sep Wed. 6pm-
Planned by MIACA
Direction by; Shingo Yamano
Host: ZAIM, Yokohama Arts Foundation
Number of the audiences (12days): 576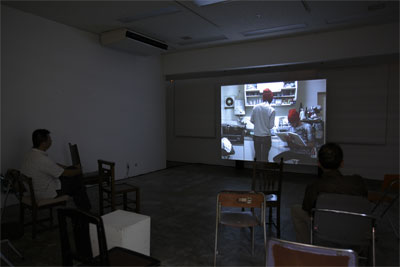 Yasuto Masumoto has recently joined the MIACA archive. Masumoto has been energetically exhibiting works in individual and group exhibitions around the Tokyo area since 2004. In 2007, he spent a year as resident artist at Maumaus in Portugal, expanding his artistic activities across Europe.
Working in photography, video, and installation, Masumoto continues to observe the everyday with a sharp and skeptical eye, pairing acute social criticism with a warm sense of humor.
The current exhibition title The World is also the title of Masumoto's most recent major series of works. Simply stated, in these works Masumoto gives individuals recipes in languages they do not understand, and records them in the kitchen as they try to follow the instructions. By focusing on the behavior of individuals faced with incomprehensibility, he reveals people's sense of humor, their vulnerabilities, and the social factors underlying both of these.
In the activity of cooking food that is the product of another culture, the possibility and impossibility of transcultural understanding becomes visible in the very gestures of the participants.
In noting how the state of the contemporary world is reflected in the structure of the participants' speech and movements, viewers also encounter the process of understanding – somehow or another – of a culture other than one's own.
In this exhibition, several as-yet-unseen works will be presented. We hope you have the opportunity to attend this exhibition and wonder at the strange ways of human behavior, and how much humor there is to be had in documenting the human confusion and conflict that occurs when individuals try to do things outside their usual everyday lives.

Back